Bold Moves for Schools Project
PD Sessions and Resources
 Dr. Heidi Hayes Jacobs and Dr. Marie Hubley Alcock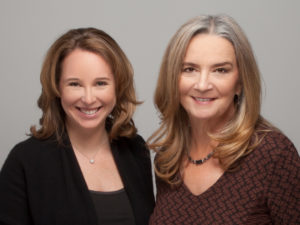 Our Bold Moves for Schools Project website provides a series of professional development sessions with accompanying resources.   We have organized the sequence to accommodate both new participants and schools that are well on their way to transformation.   We encourage you to use any and all resources in your efforts.     The following gives a thumbnail description of each session:
1.    MISSION, PEDAGOGY, PURPOSE– How can we prepare our learners for now and the future? What drives our efforts to shape modern learning experiences?  How can we cultivate a pedagogy to drive our decision making?  Special focus on involving faculty, community, building interest.  (Guest- Bena Kallick)
2.    LEADING TRANSFORMATION: Partnerhip Models What approaches to leadership match the power of contemporary pedagogy? What is the new job description of teachers? How do we move away from old-style hierarchical models.  How might we group adults and students to support our transformation?
3.     SELF-NAVIGATING OF PERSONALIZED and QUEST-BASED LEARNING.  How can we engage learners and teachers in self-monitoring?  How do we assess PL effectiveness?  What types of schedules support this work?   How can we engage learners in meaningful personalized learning? What makes a quality Quest?
4.     SPACE AND TIME – Reponsive Schedules and Learning Spaces.  How can we shape learning spaces and schedules to best engage our learners? What is the impact of furniture purchases on learning outcomes? How might we expand schedules to provide more learning expansive learning possibilities?
5.    CURRICULUM Program- Modern Curriculum Upgrades – How can we transform traditional required curriculum into engaging and meaningful modern learning experiences? How can we design contemporary assessments?  How might we set up district summer curriculum writing teams to invest in modernization?
6.   BRAIN RESEARCH and DESIGN THINKING impact on instruction, leadership, and learning.  How does might current brain research impact decision making from lesson planning to leadership?  What are effective models for design thinking to impact our Bold Moves?
Deliverables that you should consider:
   Develop long term strategic plans to engage community/
   Share existing plans and obtain feedback review
   Consider program structure research ties to program goals
   Examine case studies
   Develop PD for faculty
   Build and share upgraded curriculum units/
   Sharing long term and short personalized learning exemplars
   Revise assessment and evidence analysis and bringing in students
   Build community and parent support process and samples
Our contact email addresses are:    heidi@curriculum21.com      marie@lsalearning.com
Thanks!
Heidi and Marie
**Click here for Heidi's bio and here for Marie's bio.